RE:FIND EVENTS
Event Only Exclusive Access
SPIRITS COCKTAIL KITS COCKTAIL MIXERS MERCHANDISE EVENTS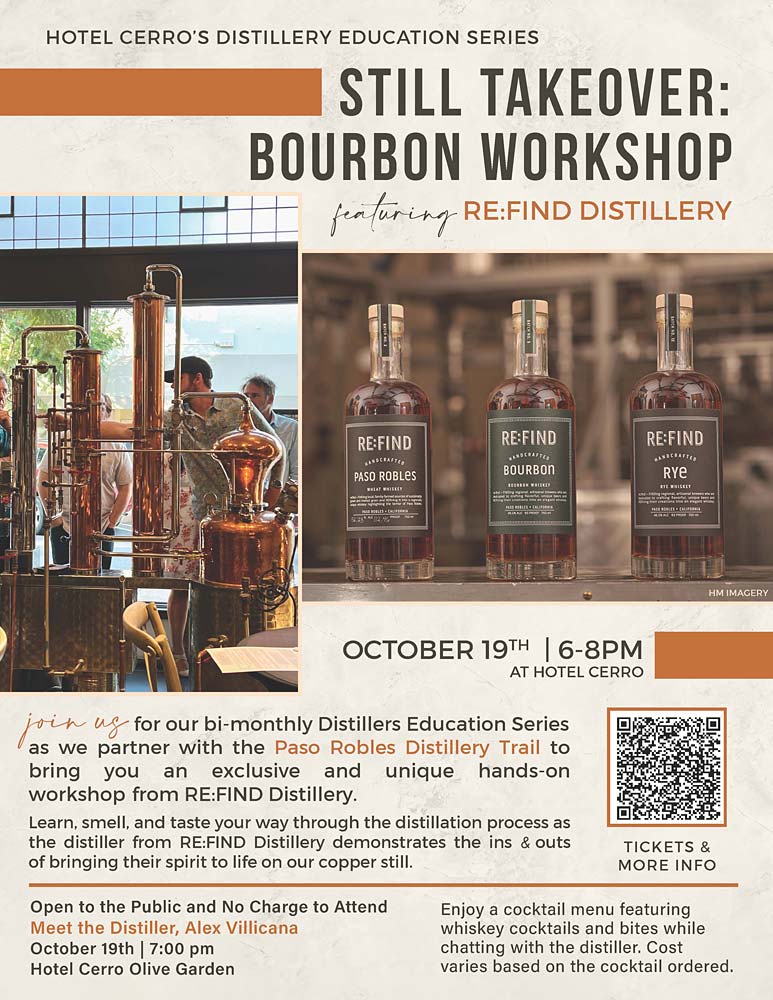 Still Takeover: Bourbon Workshop
October 19th
6:00 - 8:00 pm
Hotel Cerro
1125 Garden Street, San Luis Obispo, California
Join Hotel Cerro for their bi-monthly Distillers Education Series as they bring you an exclusive and unique hands-on workshop from Re:Find Distillery.
Learn, smell, and taste your way through the distillation process as the distillery from Re:Fin Distillery demonstrates the ins & outs of bringing their spirit to life on our copper still.
Meet the Distiller
October 19th
7:00 - 8:00 pm
Hotel Cerro Olive Garden
No Cost to Attend | No RSVP Required
Enjoy a cocktail menu featuring whiskey cocktails and bites while chatting with distiller, Alex Villicana. Costs vary based on cocktail ordered.
Shipping Information and Terms and Conditions