DISTILLED FROM GRAPES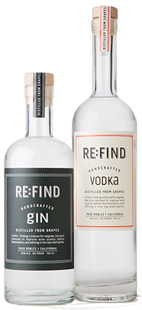 Handcrafted from vineyard to bottle is our definition of craft distilling. Distiller Alex Villicana personally planted his vineyard in Paso Robles, California and each year farms and harvests the grapes. He crafts the wine and does all the distillation of the spirits at his boutique winery/ distillery on Adelaida Road.
The majority of vodka is derived from potato or grain because they are inexpensive commodities to grow, not because they are the best ingredients to use. Re:Find Distillery has the luxury of starting with premium, ripe, red-wine grapes which provides us the ability to craft superior spirits. Just like any artisan product, quality is only as good as the weakest ingredient.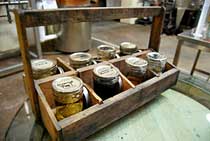 One distinct benefit of vodka derived from grapes is the compound glycerol which is produced during the fermentation of wine grapes. It forms the "legs" in a wine glass and has a sweet, viscous quality that gives our spirits a uniquely smooth, soft characteristic.